Villages, parks, thermal spas and lots more besides!
Located in a typically Etruscan area, Borgo Valmarina is an ideal starting point for a tour of the beautiful and famous local area, like Punta Ala and the nearby port of Monte Argentario, and the Tuscan Archipelago group of islands, which can be reached by boat trips, the most famous of these is the island of Elba, but the group also includes Giglio and Giannutri.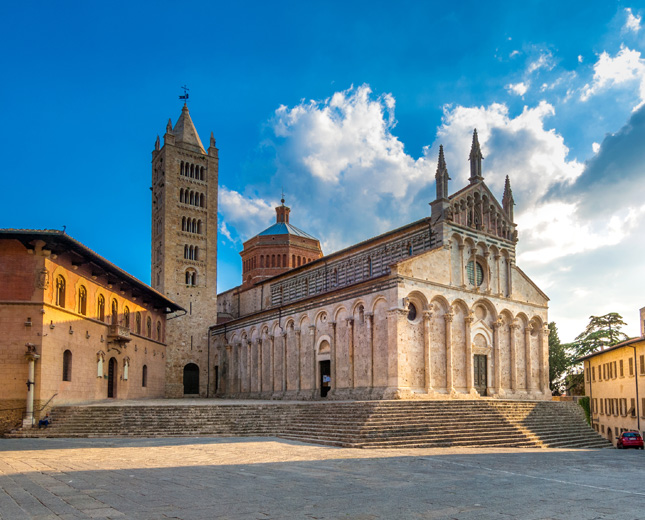 There are lots of medieval villages just a few kilometres from Borgo Valmarina, including Massa Marittima, with its magnificent St. Cerbonius' cathedral and a piazza that remains untouched since it was built. From this piazza you can reach the mining museum and the artisan boutiques from another time or take a walk amidst the village's characteristic passageways.
Tuscan Mining UNESCO Geopark
There are daily guided and non-guided tours of Massa Marittima, Follonica and the 5 other municipalities (Gavorrano, Scarlino, Montieri, Roccastrada& Monterotondo Marittimo) making up the Parco Nazionale delleCollineMetallifere [Tuscan Mining UNESCO Geopark].
The Park, part of UNESCO's Global Geoparks Network, offers a unique and complex landscape featuring the old mines and underground works. It tells the story of almost 300 million years' worth of the Earth's geological history.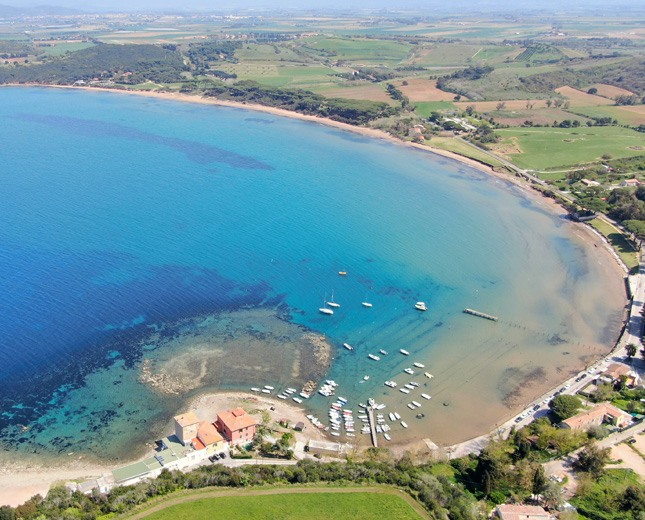 Finally, we recommend that you visit the Etruscan centres, such as those at Populonia and the Gulf of Baratti. The Baratti and Populonia Archaeological Park is an open-air museum that gives you an insight into Etruscan civilisation on the edge of the Tyrrhenian Sea. The Gulf of Baratti, with its soft, iridescent sand that shades from black to blue, is a valuable reminder of the Etruscan ironworks on Elba.
As well as enjoying the sea and the beach, Follonica has trails, including forest trails, which you can explore via mountain bike and e-mountain bike tours, and trekking and hiking excursions. The paths in the Montioni Nature Park are just a little over 300m from this establishment.