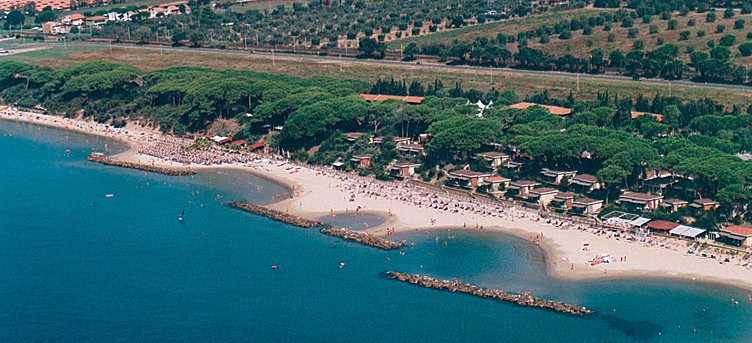 The BORGO and IL PODERE are situated just 500 metres from the sea in Tuscany, with easy access from the old Aurelia highway.
The nearby coast provides access to the free beaches or to the fully equipped bathing establishments.
Follonica is also an ideal starting point to reach all the lovely and renowned tourist spots such as Punta Ala, Castiglione della Pescaia, Monte Argentario, and all the islands of the Tuscan Arcipelago, not only Elba, but also Cerboli, Montecristo and Giglio.
Just an hour's journey away are the Etruscan centres of Populonia, Roselle, Sovana, Sorano and Volterra, and the medieval towns of Massa Marittima, Suvereto, Campiglia Marittima, Gerfalco and Belforte.